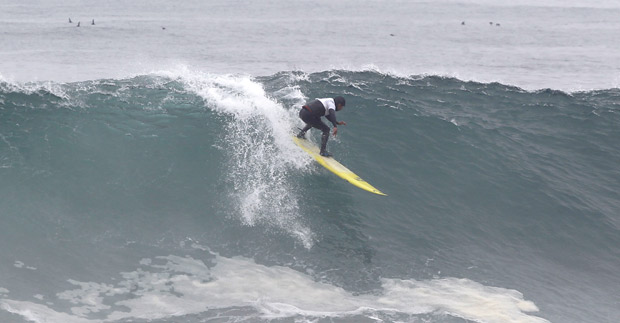 Currently being a little practiced sport in Chile, compared to others such as football and tennis, little by little surfing has been established in our culture due to our beautiful beaches that give us an ideal setting to practice the sport of waves.
1) Las Machas beach, Arica.
Ideal for first-time sports, as it contains a coast of strong currents and waves of small size, but durable, near the coast
2) El Alacrán Island, Arica.
Located in front of the Morro de Arica, this beach delivers waves of more than 4 meters high, ideal for more experienced surfers, since it is one of the best and most difficult beaches for the practice of wave sports.
3) Cavancha Beach, Iquique.
Ideal for mid-level surfers, as it contains a wide coast of medium-sized waves and strong currents that makes it easier to practice this sport. In turn, its rocky bottom makes it also a dangerous scenario, so surf schools on the beach recommend discretion.
4) Huaiquiue Beach, Iquique.
Located 5 kilometers from the city, it contains characteristics similar to those of Playa Cavancha and the other beaches in the area, but there are colder waters and waves of similar size.
5) Totoralillo, Coquimbo.
Located 15 kilometers from Coquimbo, it is a beautiful resort with white sands and turquoise waters that provides a perfect setting for surfing. This beach is divided into 3 breaks, all with similar characteristics and all perfectly surfable. The most famous is the one that breaks in the southern break over some rockeries. This beach is of more advanced level, since it requires a deeper domain due to the proximity to the rocks and strong waves.
6) Matanzas.
One of the best beaches for surfing, as it contains the longest, tubular waves in the country. Accompanied by an extensive coast of 5 kilometers and ideal currents.
7) Punta de Lobos, Pichilemu.
Considered the world capital of surfing. This beach is located 7 kilometers from Pichilemu and contains the perfect setting for all types of surfer, going from rookie to expert. This beach is visited by varied tourists who love the sport of the waves and varied international competitions perform in this beautiful beach.
8) La Puntilla, Pichilemu.
Located at the tip of the central beach of the city. On this beach, the formation of waves varies from waves of 1 to 4 meters high and the current accompanies the practice of sport in a circular way.
9) Infiernillo, Pichilemu.
Located south of the city, where its main attraction is the breaking of the waves on the rocks, which makes it an ideal resort for more experienced surfers and also ideal for nature lovers, due to its beautiful coastline.
10) Puertecillo, Litueche.
Located 45 kilometers from Pichilemu, it is a private beach that gives access to 5 different beaches, among them the one that stands out the most is Puertecillos, being a perfect seaside resort due to wind protection, visited by all types of surfers and its formation of perfect waves along its coast.
Pichilemu contains the best beaches in Chile for surfing, this is mainly due to its ideal formation, ranging from small waves with strong currents to huge waves accompanied by medium currents and beautiful beaches.
fonte:https://gcdn.emol.cl/viajes-por-chile/files/2015/06/playas-surf-chile.jpg