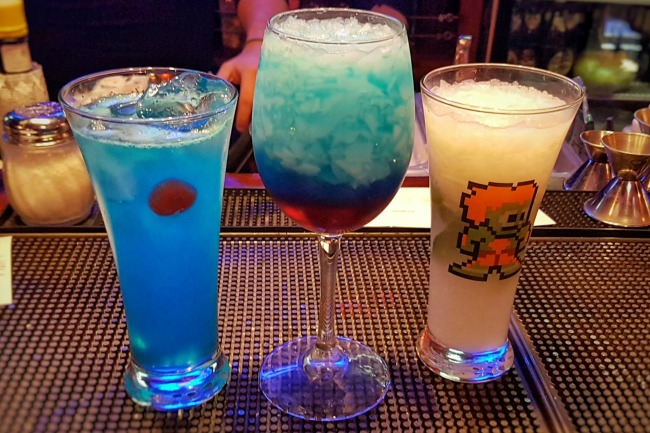 What better way to get together with friends, drink and eat something, and play Donkey Kong, Mario Kart or FIFA? That is the proposal of these three bar gamer.
Now that the holidays leave, there is nothing better than going with friends, or family, to a gamer bar, those places where there are Nintendo, PlayStation or Xbox consoles to play in a group, as well as a good cocktail and sandwich menu.
These three are from those places that you will not regret visiting.
insert Coin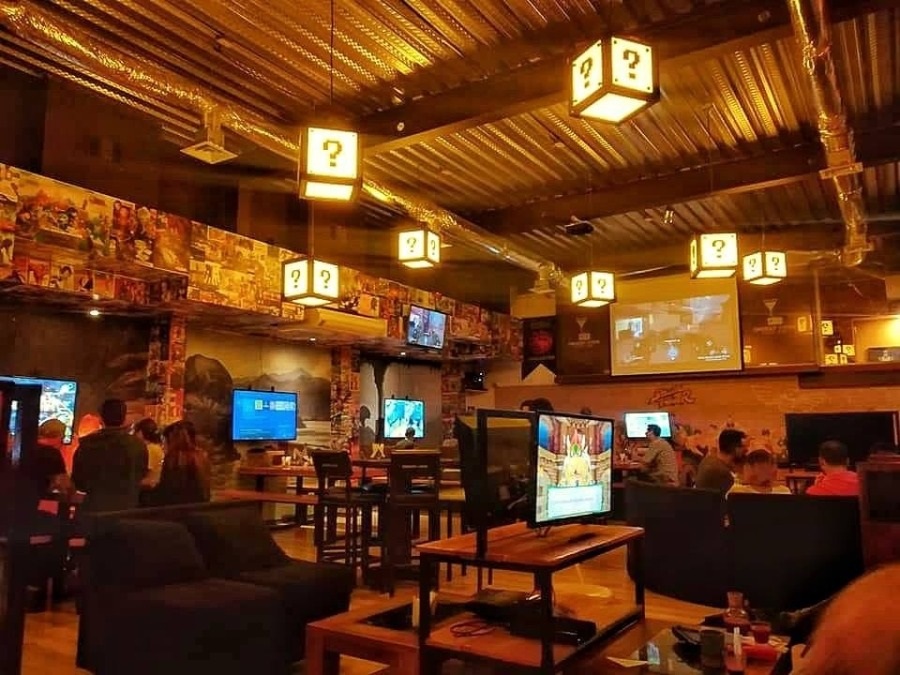 This was the pioneer in this type of premises. It began more than five years ago in Av. Irarrázaval and last year it was moved to a larger place in Av. José Domingo Cañas, headquarters that joined the one in Providencia, at the entrance of Cirujano Guzmán street.
It has two floors - in the second one there is a beautiful pool table for fans of that game - and a large terrace where, in the absence of consoles and screens, you can try your luck with board games, from the classic One to the popular Catán .
Inside, the idea is to play among several, because there are tables of up to eight people. Each has a screen in front and a console with classic video games like Mario Kart, FIFA and Street Fighter.
In the place there are also arcade machines, those hulks in which buttons are pressed and levers are operated to play for $ 100 Tetris, Rally X and PacMan, among others.
There is a well-nourished menu of traditional cocktails, but also with themed drinks created on the premises. Like the "Donkey Kong Barrel Blast", which carries Malibu rum, banana liqueur and coconut cream ($ 3,900).
Also, the "Kirby" (name of a popular Nintendo character), with vodka, amaretto, coconut cream and raspberry juice ($ 5,400).
To eat, no doubt the burgers of the place. The "Pikachu" is ideal for those who prefer something simple. Take, in addition to meat, cheddar cheese, lettuce, tomato and mayonnaise ($ 4,900).
A more elaborate one? The "big boss", with cheddar, bacon, sweet and sour pickles and whiskey and barbecue sauces ($ 5,600).
i
Av. José Domingo Cañas 2306
Ñuñoa, Santiago Chile Metropolitan Region
Website
http://www.insertcoin.cl/
Schedule
Monday to Wednesday, 6.30 PM to 1 AM. Thursday, 6.30 PM to 3 AM. Friday, 6.30 PM to 3.30 AM. Saturday, 1.30 PM to 3.30 AM. Sunday, 2.30 PM to 11.30 PM.
Parking lot
In nearby streets, free
Age
All public.
With reservation
Yes

Second Player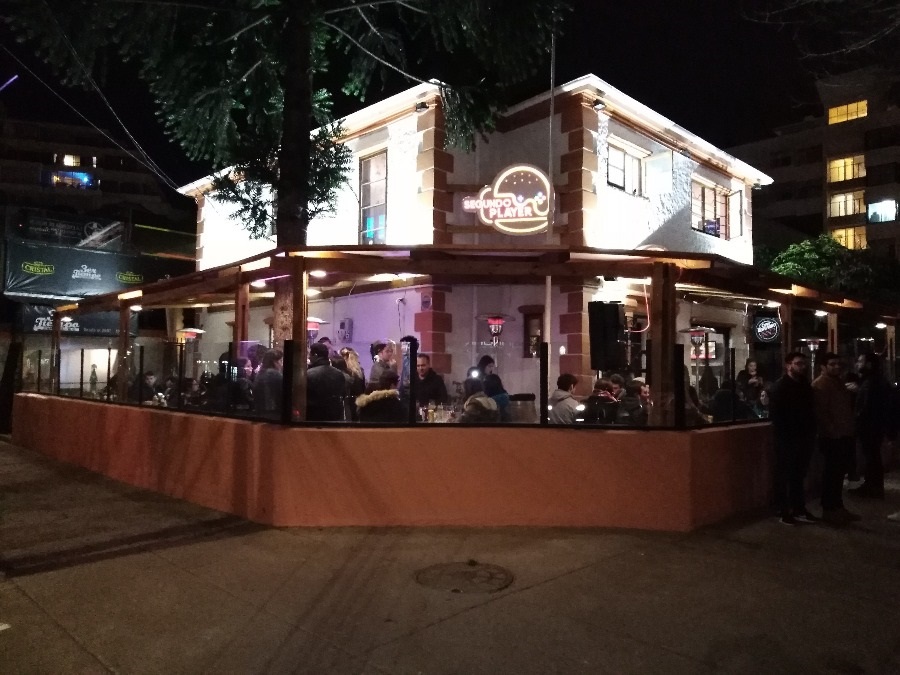 Photos: Courtesy Segundo Player
This is the first gamer bar in Viña del Mar. It opened recently and already promises as one of the must-see summer in the Garden City.
It also has two floors and its decoration appeals to nostalgia, with details reminiscent of pop culture icons of all time, such as the Star Wars saga.
Apart from the hundreds of games, on consoles and arcade machines, which can be found there, the place also stands out for a novel cocktail bar and its 100% homemade hamburgers.
One of the things to try is the "Guile" (Street Fighter character), with sweet and sour pickles, barbecue sauce, cheddar cheese, crispy bacon and roasted onion ($ 7,000).
In this note, more details of the premises.
Protobar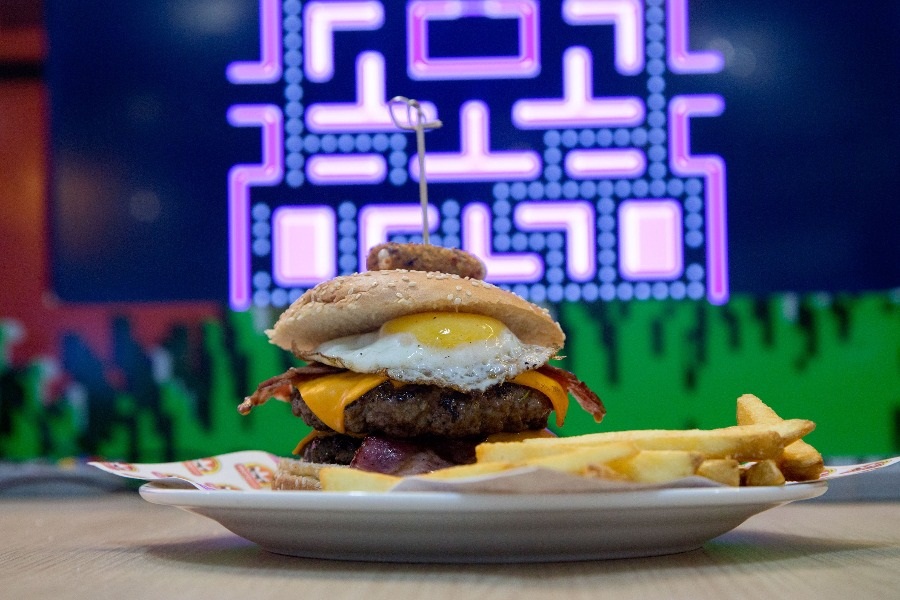 Hidden in the Dos Caracoles shopping center is this place that also invites you to play and enjoy something to eat at your tables, all with consoles, last generation screens and joysticks to have fun all afternoon.
The hamburgers here take the applause of the regulars, such as the "Mario Kart", which is made with crispy chicken, cheddar cheese, lettuce, tomatoes, onion, pickles and a sauce of mayonnaise, garlic and coriander ($ 6,200).
The best of all is that in Protobar there is no maximum time to play, although the idea is that the circulation in the place is fluid, so that everyone has the opportunity to play and try the dishes of their card.


Source:http://finde.latercera.com/bares/bar-gamer-donkey-kong-mario-kart-nintendo-play-station/